FOR PHYSICIANS - Elekta Agility™
...............................................................................................................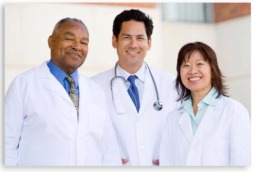 Terk Oncology is proud to announce the addition of Agility™, next-generation external beam radiation technology. This new technology will enable us to deliver complex radiation therapy - with extreme accuracy - to your patients. Agility supports our continued commitment to offer patients the most advanced and safest treatment possible.
Agility is a high-resolution external beam shaping solution that allows sophisticated customization of the radiation beam that is directed from the linear accelerator to the patient's tumor. The more we can conform the shape of the beam to the tumor, the more accurate the treatment. And, the more accurate the treatment, the less the potential damage to surrounding tissues and the lower the risk of side effects.
Agility is a multi-leaf collimator, built by Elekta to meet the advancements in our approaches to cancer, such as SRT, SRS and VMAT. It employs 160 interdigitating leaves and a unique Rubicon optical leaf positioning system to offer high resolution beam shaping and seamless field delivery coupled with rapid leaf-speeds with extremely low leaf transmission. Elekta has wrapped this all into the same volume as previous models to maintain its market-leading patient clearance.
We highly value the relationships we have established with referring physicians, and we will continue to work closely with you as you help to guide your patients through their therapeutic options. You are welcome to take part in the actual treatment of your patient, or the patient will be referred back to you immediately after treatment.
If you or your patients have questions regarding Agility and cancer treatments at Terk Oncology, please contact us.